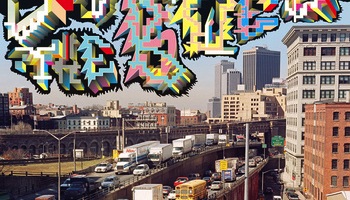 The BQE - a movie inspired by the roadway that in many ways defines/confines our neighborhood - was released on DVD this week. And no, its not a documentary about the history of the expressway, but rather a musical and visual piece inspired by it, featuring epic music created by Sufjan Stevens and a group of hula-hoopers dancing throughout.
Check out a selection of the various associated merchandise available (including the soundtrack, comics, posters, and more)
here
...or a WNYC interview with creator Sufjan Stevens
here
Or the trailer here:
THE BQE- A Film By Sufjan Stevens from Asthmatic Kitty on Vimeo.